SHOULD THEY STAY OR SHOULD THEY GO? The love-hate relationship between BiH and the "international community" in the country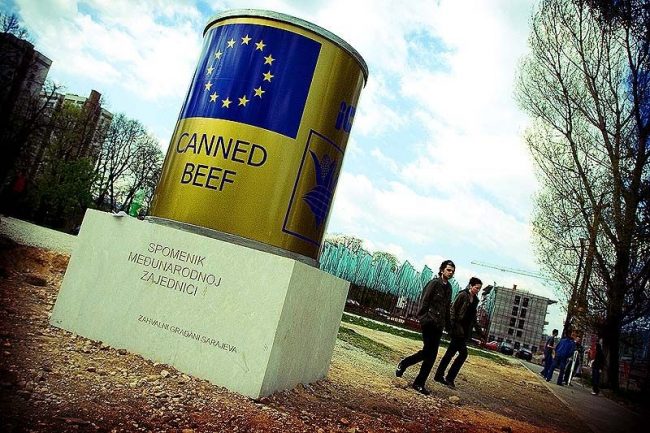 In BiH, for the last twenty odd years, what at first was a humanitarian sector, has grown into a sort of a parallel economy in the country over time.
This has resulted in a sub-class of society, a set of people who because of their employment live substantially above-average as compared to the average Bosnian citizen.
They travel freely, they live what almost always on the social media is even by western standards an enviable life, full of light furniture and exotic destinations.
All of which would be absolutely alright, and actually I would even say it is an indication of development of the country, if it were not for one little thing.
The fact that in many cases, these organizations have come and started operations in BiH to help the country get "better" at one thing or another, so that ultimately, we would not need them anymore for those things.
Meaning, that their existence must not become, what has become in BiH, a permanent facet of the economy. As such, as in every economy, its goal becomes to thrive and survive, and grow.
But in fact what we as a country, and as people in BiH need, is for these organizations to start looking at how they will leave the country. Because that's what they came here to do.
Instead, they stagnate progress in the country by continuing to fulfill minimum mediocre standards and repeating activities and initiatives for the sake of completing project activities and not for the sake of accomplishing extraordinary things in the communities in which they work.
All of this, again, is understandable, from the individual's point of view. It is still a wrong position to continue to advocate for their involvement as is, and to ignore the very serious rifts and barriers these organizations, and especially their national employees, create for the progress of the country as a whole, for the transition of the country froma post-conflict into a fully functioning state.
That should have been their mission. Instead, now BiH is blamed to be an "aid dependent" country?
Poskok.info