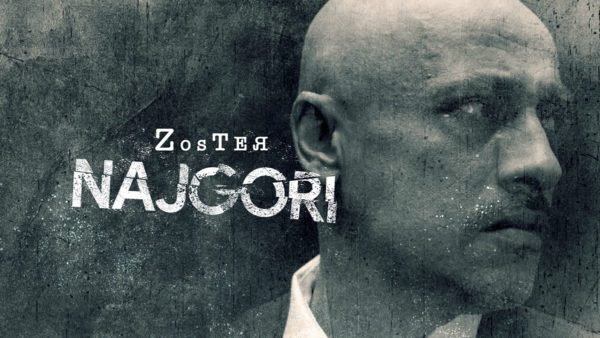 After releasing five singles, which are "Kuda idu svi ti ljudi" (Where Are All These People Going), "Treba mi keš" (I Need Cash), "Čovjek želi da je ptica" (A Man Wants to Be a Bird), "Čovjek zvani činjenica" (A Man Called Fact), and "Mozak na pašnjak" (Brain on the Meadow), the band Zoster is now presenting their long-awaited fifth studio album titled "Najgori" (The Worst). The album was mixed by Đani Pervan, mastered by Goran Martinac, produced by Adis Sirbubalo, and the album cover's visual design was done by Sandro Drinovac.
It's worth noting that in the album "Najgori," in addition to the band's original members, Atilla Aksoj and Goran Rebac, new members also participated. They are Silvije Nuić on guitar and Anes Beglerbegović on drums. Additionally, guest musicians played on the album, including Miron Rafajlović (trumpets), Johnny Gomez (percussion), Edvin Hadžić (bass), Đani Pervan (drums), and Lidija Kordić (backing vocals).
"The album 'Najgori' is now on the airwaves. That's it. Zoster has said what they had to say. And starting today, we're working on a new album," said Mario Knezović, the band's frontman. It's worth mentioning that the album is available on all digital music platforms and will soon be released on vinyl and CD. As a reminder, Zoster signed an exclusive contract with Croatia Records in 2020 for the release of the album "Najgori," which was recorded at the Pavarotti Music Center in Mostar, Baraka Studio in Mostar, and Modra rijeka Studio in Sarajevo. You can find out more about Zoster on their Facebook page.
Zoster, after releasing five singles, presents their fifth album titled "Najgori" (The Worst)