Which Slavic country is the best to live in? Slovenia!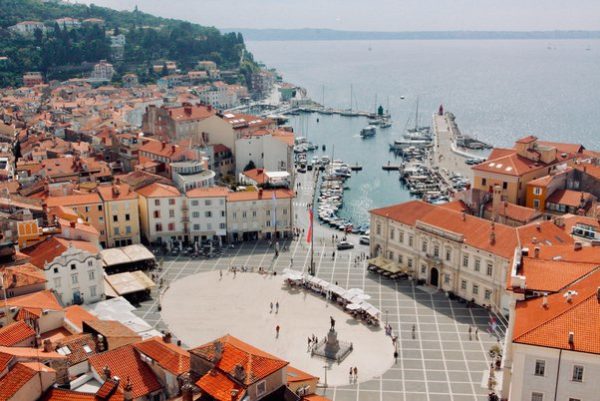 It is a country that almost has it all:
Amazing nature, something from all worlds – mountains, the sea, beautiful lakes, forests…
It is incredibly clean and ecological, up there with Scandinavian countries.
Pretty high standard of living, more than decent wages.
People(the ones that I've met at least) are really nice and polite. Unlike being Serbian(like myself)/Croatian/Bosnian, being Slovenian would never get you in trouble or unpleasant situations anywhere.
You are just a couple of minutes or hours away from Italy, Austria, Croatia, Serbia.. if you get bored-and you probably will. If you want to go for a nice cup of coffee – boom Trieste is right there, if you want to go to a big city with loads of things to do – Vienna is not that far, if Slovenian seaside is not up you alley – drive up any part of Croatian seaside, if you are bored and you want to party and drink – weekend in Belgrade/Novi Sad, Serbia.
Loads of sports are popular and available – skiing, basketball, ice-hockey…
Good food and drinks like anywhere in former Yugoslavia, Balkans.
For me the only bad thing about Slovenia (I hope I will be forgiven by Slovenian brothers) is their traditional music – it is almost unlistenable, I have no idea how anyone can have fun while listening to it. Slovenia is also really expensive for us other Slavs.
Random pictures of cool Slovenian places:
Piran (very old coastal city)
Bled (with lake Bled, small island with church and old castle sitting on a rock – just under Alps)
Lake Bohinj
Planica (largest ski jumping facility in the world, completely renewed with many smaller skijump hills, covered with modern plastic mass for summer trainings and large underground complex with ice track for skirunners, etc…)
Ljubljana (river in old downtown)
Ljubljana (view on castle and southern part of the city)
Maribor (river Drava and Lent with it's great restaurants and cafes; sporting great traditional Lent festival)
Kranjska Gora (ski resort with hotels and casinos, for whole year tourism)
Quora