Bosniak agitators are using the Ukrainian tragedy to promote their own hegemonic goals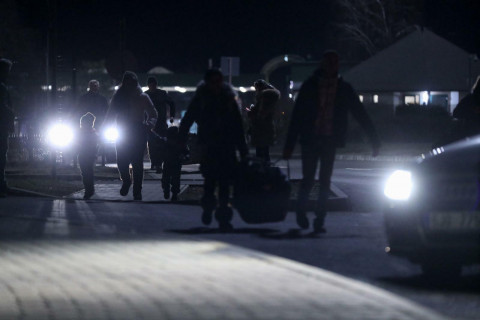 Russia's aggression on Ukraine changed the whole world, and Europe in particular, in just a few days.
The entire West united in solidarity and assistance to Ukraine and in condemning the Russian invasion.
However, in the political mud called Bosnia and Herzegovina, even this unfortunate aggression could not pass without significant abuses and spreading misinformation.
A significant part of the (pro) Bosniak political and media scene is using this opportunity to try to portray Croatian politics in BiH as pro-Russian players, thus seeking the West's support in achieving its own hegemonic goals in BiH. We will give just a few examples.
After the beginning of the Russian invasion, a prominent SDP BiH member Damir Mašić posted a picture on Twitter of the President of the Croat National Assembly (Hrvatski narodni sabor – HNS), Dragan Čović, in the company of Russian President Vladimir Putin.
"Legitimni" sa agresorom Putinom pic.twitter.com/5TSOWbHdmN

— Damir Masic (@damirmasic) February 24, 2022
The mindless wave of hatred was joined by Azra Zornić, who also posted the same picture on her own Twitter profile. We remind you that Zornić often advocates aggressive pro-Bosniak proclamations on Twitter, so she recently wrote that the Republic of Croatia was an aggressor in BiH, that the BiH citizens will adopt a new Constitution, and whoever does not like it, Zornić declared at a time – should leave BiH.
— Azra Zornic (@AzraZornic) February 28, 2022
Thus, the aforementioned "civic" duo or, more precisely, pro-Bosniak duo uses – no less than – a picture from the 2018 FIFA World Cup finals as the crowning proof of Čović's alignment for Russia and alleged support for Russia's aggression against Ukraine.
by Martin Mikulic l Dnevnik.ba