Russia criticized Inzko's report on BiH in the UN Security Council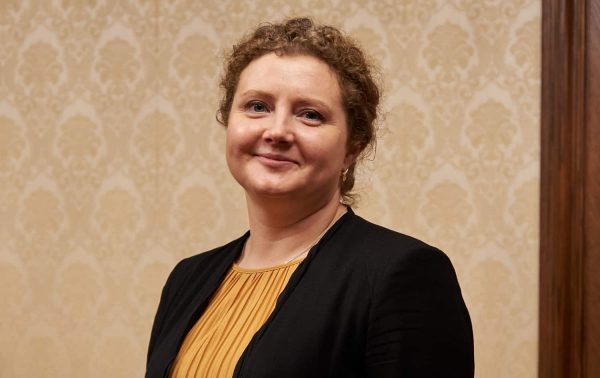 The representative of Russia to the UN Security Council Anna Evstigneeva criticized the High Representative Valentin Inzko, who has presented a new Report to the UN Security Council.
"First of all, I would like to express my regret over the format of this meeting. We believe that the UN must act boldly and return to its headquarters, respecting the measures in force, of course. We regret to note that the Report delivered by the High Representative's is not balanced. We do not believe that the document reflects the actual situation in the country", said the representative of Russia to the UN Security Council, as reported by N1.
She further said that the Report was "presented in such a way that all the issues in the area are the fault of the Bosnian Serbs and Croats."
As she stated, everything stated in the Report was said "in order to create an illusion of a continued need to keep the Office of the High Representative in BiH".
"This leads to the conclusion that the credit for all the positive changes goes to Inzko. Through his actions, he fuels tensions and does not help the international dialogue. This is evident through his instructions and ultimatums to the BiH authorities, as well as insinuations that Serbs are collectively responsible for the tragic events in the armed conflict. We strongly recommend Inzko to refrain from a broad interpretation of his mandate, especially in the field of Euro-Atlantic integration and cooperation between BiH, NATO and the EU. We suggest to Inzko to stop pretending to be a self-proclaimed general who is above the law and democratic institutions", she stated.
She said that "any instrumentalization of the High Representative is unacceptable."
"As a valuable alternative, we suggest that the UN Security Council reads the Report of the RS Government. The situation in BiH is completely stable, there is no threat to international peace and security. We repeat once again, the sovereignty of BiH is borne by its people and the fate of the country, and the way in which it will develop will be determined by its people, and not by the High Representative or any other foreign factor. "
She reaffirmed Russia's position about urgent dismantling of the Office of the High Representative.
"Russia fully supports the fundamental principles of the sovereignty and territorial integrity of BiH," said the Russia's representative to the UN Security Council.
Today, the High Representative in Bosnia and Herzegovina, Valentin Inzko, has presented to the UN Security Council (UNSC) the new, 59th Report on the situation in BiH for the period from 16 October 2020 to 15 April 2011. /HSM/