Frida Kahlo show extended after 13,000 visit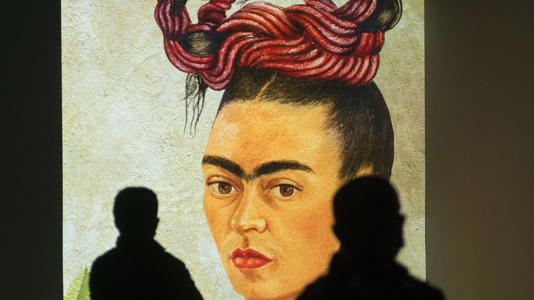 An exhibition exploring the life and work of Mexican painter Frida Kahlo is being extended after nearly 13,000 people visited it.
The show at the Reel Store, Coventry, opened in November and the artist's personal diary was used to put the display together.
More than 100 works of art, literary works and photographs make up the show.
The exhibition was due to close on Sunday but has been extended until 26 February.
During the extension, staff at the Reel Store said they would hold arts and crafts workshops for families in half-term.
Kahlo is widely regarded as one of the 20th Century's greatest painters, famed for her intimate self-portraits that reflected her pain and isolation.
The artist, who lived from 1907 to 1954, survived polio and a serious bus crash and had a complex, passionate marriage to fellow artist Diego Rivera.
Her work promotes indigenous Mexican culture and chronicles her painful relationship with her body.