Refugee Kurds and Erdogan critics fear a handshake NATO application for Sweden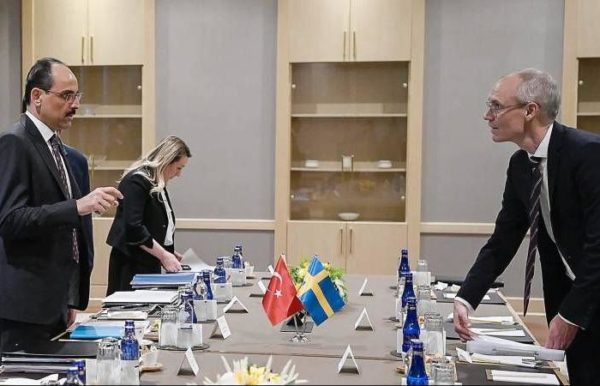 Sweden and Finland are still hoping for a swift and smooth NATO procedure, with both countries to be officially welcomed at the summit in Madrid next week. But the chance of that has become uncertain due to Turkey's package of demands. According to Erdogan, Sweden offers asylum to refugees linked to the Kurdish PKK.
YPG and PKK
Swedish Prime Minister Andersson emphasizes time and again that Sweden views the PKK as a terrorist organization and that this is not a new policy. For example, in 1984, after Turkey, Sweden was the first country to put the PKK on the terror list. The European Union followed in 2002. At the same time, Kurdish manifestations are allowed in Sweden. They are an eyesore for Turkey.
The conflict also revolves around Sweden's ties to Kurdish groups in northern Syria, including the Kurdish militia YPG. Turkey sees it as an extension of the PKK. But Sweden, like the United States, supports the group in its fight against the terrorist organization Islamic State. In addition, the group monitors prisons where Swedish IS fighters are housed.
The independent parliamentarian Amineh Kakabaveh, of Iranian Kurdish descent, even had the Swedish government put in black and white at the end of last year that ties with Kurdish groups in Syria would be strengthened.
Finally, Erdogan demands that Finland and Sweden lift the arms embargo against Turkey. That ban was imposed by the two countries after Turkey launched military actions against Kurdish fighters in northern Syria in 2019.
juggling
Sweden struggles with Ankara's attitude. The government tries to emphasize that it understands the Turkish concerns, but at the same time does not want to affect the principles of the Swedish rule of law. In addition, it is a political balancing act for the Andersson government. The Social Democratic Party enjoys great support among the Kurdish community. Bending in exchange for Turkish support could therefore have consequences for the parliamentary elections in September.
"Many Kurds in Sweden are worried about the implications of this Swedish strategy," said Besir Kavak, who works for Kurdish radio in Stockholm. "According to some of the Kurds here, the Swedish government is no longer able to criticize Turkey and address human rights violations as before."