Bosnian Prosecution Files Just Two War Indictments in Six Months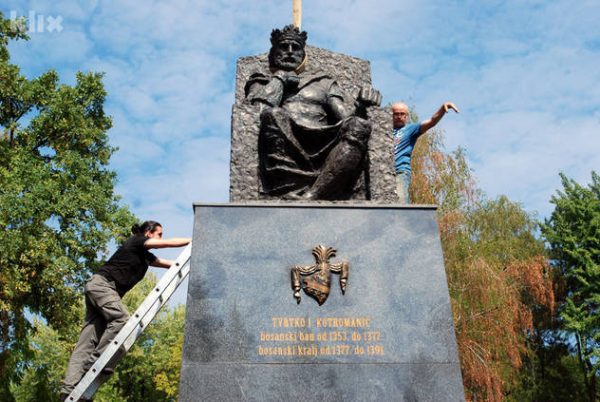 From January to the end of June this year, the Bosnian state prosecution has only charged two people with wartime crimes, BIRN has learned, despite a huge backlog of unprosecuted cases related to the 1992-95 conflict in the country.
One of the indictments charged former Bosnian Serb Army military policeman Goran Viskovic, alias Vjetar (Wind), who is already serving an 18-year sentence for crimes against non-Serbs in the Vlasenica municipality, including two rapes.
The new indictment accuses him of having participated in the persecution of the Bosniak civilian population as part of a widespread and systematic attack in the Vlasenica and Milici municipalities from April 1992 to the end of 1993.
He stands accused of having personally participated in the killing of eight Bosniak civilian prisoners who were held at the Susica detention facility in Vlasenica, and of unlawfully detaining civilians who were subsequently abused.
Considering that Viskovic is already in jail, the new indictment represents a waste of public resources, Bosnian legal experts have argued.
The second indictment filed by the prosecution this year charged Rade Macura, former commander of the First Company with the Second Battalion of the Bosnian Serb Army's First Light Gradiska Brigade.
The indictment alleges that Macura, together with his subordinates, killed a group of Bosniak civilians in the village of Turjak, near Bosanska Gradiska, on June 23, 1992.
Bosnian lawyer Asim Crnalic said that because the coronavirus pandemic has affected all aspects of public life, it should not be concluded that the prosecution has been doing nothing because only two war crimes indictments have been filed so far this year.
But Crnalic said it was unacceptable to file most of the year's indictments at the end of December, as has been the prosecution's practice in previous years.
"Filing indictments at the very end of the year is wrong. It is unacceptable to do it only to reach the work quota, as the quota should be filled continuously throughout the year," he said.
But lawyer Tatjana Savic argued that the pandemic should be no excuse for not carrying out investigations.
"Taking into account the number of prosecutors handling war crime cases, it is completely clear that the number of indictments filed is negligibly small," Savic said.
Bosnia and Herzegovina's revised War Crimes Processing Strategy, which was adopted by the Council of Ministers in October last year, envisages that most complex and high-priority war crimes cases will be processed by the end of 2023.
War victims' representatives have expressed disappointment about the prosecution's low indictment rate this year.
Murat Tahirovic, president of the Association of Genocide Victims and Witnesses, said that "we should be aware of the fact that the majority of war crime perpetrators will never answer for their actions".